Low voltage AC drives
To boost the productivity of your processes, improve energy efficiency and cut maintenance costs, you can rely on our broad portfolio of low voltage AC drives to deliver just that.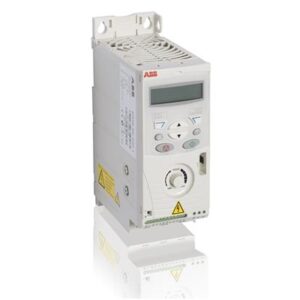 The portfolio covers the complete spectrum of drives. From micro and machinery drives for machine building to industrial drives for controlling processing lines, all the way up to industry specific drives with purpose-designed features and functionality.
General purpose drives
Cover your control and energy savings options wisely
Take charge of control and energy saving. Enjoy the plug and play motor control convenience, straight from the box. When you are looking for simplicity and intelligence in a self-contained solution, General purpose drives meet your requirements. Whatever your business needs, our services meet your requirements.
Our General purpose drives offer you:
Drives with all the essential features built-in, simplifying drive selection, installation and use.
Intuitive user interfaces for quick drive setup and commissioning.
Built-in features for energy efficiency helping you save and manage energy.
Micro drives
Big benefits for your small motors
Even your smallest motors can enjoy the daily dependability, reliability and performance of our drive technology. Micro drives can be conveniently tuned to your business needs with precise speed control and simple integration. Add compact efficiency, convenient global service and expertise, and you have everything you need to add big benefits to your small motors.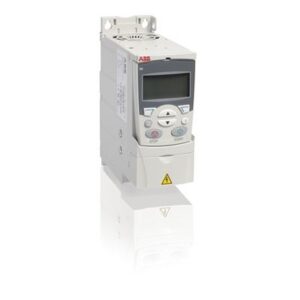 The Micro drives offer:
Easy integration into machines with flexible mounting alternatives and compact design
Straightforward setup with easy user interfaces and tools
Trust and reliability, knowing that each unit is tested.